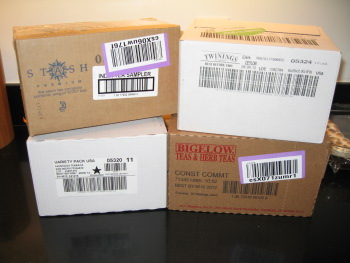 There are times when I realize that I am a person born in the wrong era. No time is this more apparent to me than when I receive shipments of supplies. Like the Medieval manor lady, I tend to make large orders of my spices in the fall and my tea in the end of winter. I know that these are not necessarily the traditional months for doing this, but I do make these orders in bulk to last my year. The tea shipment showed up this past week, and it was greeted with much excitement. The tea supplies had run low; the tea box looked barren and unloved. Luckily with these boxes arriving, we could fill it back up to capacity. In fact, I ordered so much variety this year that there were not enough spaces for all the kinds of tea I purchased.
Other indications of the coming spring are also happening. I have made my seed catalog selections and sent in the orders for the balcony garden. They should be arriving this week, and I will be starting the seeds as soon as all the shipments arrive. I did, however receive the replacement parts for the Aerogarden and start that back up.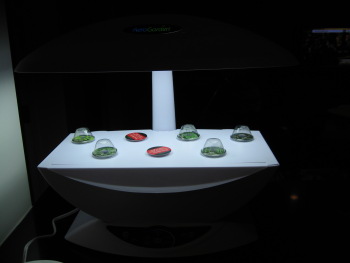 I have chosen to start the herb seeds, and there is already progress: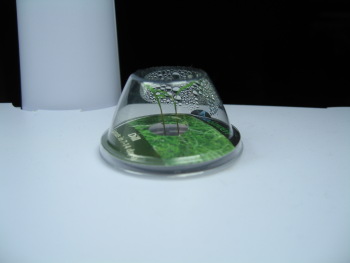 The dill has grown large enough for the cap to come off, and the mint has also reached the same stage. I am pretty sure all the others have germinated, and once they are big enough for the lids to be removed, I will start the basil.
Needless to say, I tend to straddle the two eras and pick which things I find most convenient. I do love some of the romanticized images of things, but overall, I do enjoy the comforts of the modern era. Speaking of the modern conveniences, the list program is producing some great results; today, however, not so much. I guess I should get down to the first item on the list: sewing a new bag for my dance items!